You ever wonder what it would be like to have an AT-AT as a pet?  Well in real life, they're not as big as in Empire Strikes Back, they're more like the size of a dog.  Maybe they got smaller ever since Star Wars since that was set "A long time ago."
Check out this AT-AT: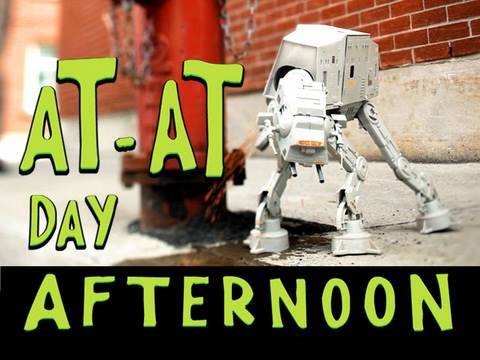 Below is the behind the scenes of the short film: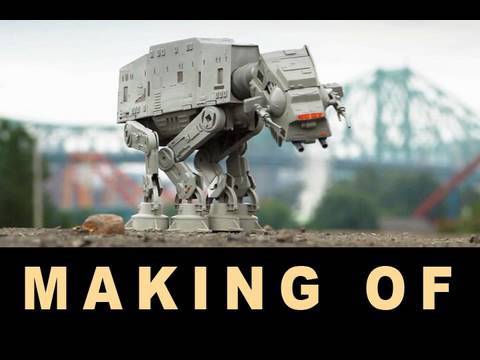 I'm really impressed with what Patrick Boivin has created.  Most stop motion vids feature flat background, while this one involved real background and real people.  I also like how he played around with the depth of field.  I wouldn't be surprised if Boivin has already been contacted by Hollywood.
More fun articles: