How do you piss off the entire city of San Francisco? Release 10,000 red balloons to advertise the launch of a video game during inclement weather and have thousands of them land in the San Francisco Bay.  That's how the game developer THQ angered the environmentally friendly city during the Game Developers Conference with an ill-planned mock protest to promote their game Homefront, which has reportedly presold more than any other THQ game to date.  Because the balloons were printed with the Gamestop logo, the company initially received the brunt of the blame.  In response to the numerous complaints they received, Gamestop posted this response on their Facebook page according to the LA Times:
"We understand the concerns consumers have regarding the impact balloons can have on the environment. However, the balloon drop stunt in San Francisco was created by THQ, the publisher of Homefront, and GameStop had no prior knowledge of it. THQ has since informed us that they released soy-based, biodegradable balloons. Comments and queries should be directed to THQ media relations."
The game looks fun but I think the premise behind it is dumb.  It takes place in the year 2027 and the US gets taken over by… Koreans.  Supposedly they were originally going to make the enemy the Chinese but out of fear of a backlash and the fact that no one's afraid of the Chinese these days they decided to make the bad guys Korean instead because it was more plausible. I prefer the enemy being the walking dead or big red aliens.  But shooting at Koreans?  Really?  Great way to alienate a big percentage of your demographic guys.  Oh well, we are talking about the geniuses who decided to let thousands of balloons go in the friggin rain.  Here's the trailer for the game.
Homefront Preview 2011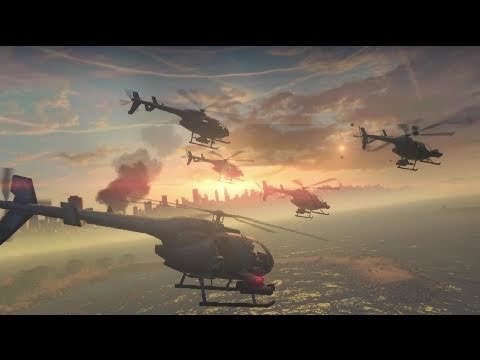 [Source: 
GE
]
More fun articles: