While Marvel might have the current monopoly on bankable superhero films, DC and Warner Bros. seem to be doing a lot better with their video games. But while I thoroughly enjoyed the Batman: Arkham City game, I found that the Arkham Origins game to be lacking somehow.  Just more of the same stuff with slightly better animation.
I'm hoping Arkham Knight gives us more of these other characters like Harley Quinn and Poison Ivy without having to spend too much on DLC.  If it can recapture the magic from Arkham City by offering the open city environment allowing for lots of grappling and gliding while giving us something new and exciting as well, that would definitely be a game worth buying new.
DC is also releasing a prequel comic book in preparation for the game. The Batman Arkham Knight #1 comic will debut on March 11 and is picking up the story after Joker's death and Arkham is closed.
Here is the trailer for the game.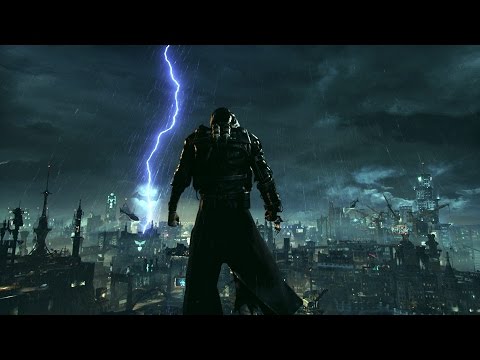 More fun articles: