Next time you visit the Kodak Theatre in Hollywood, make sure to watch out for Batman.
Apparently, the real Batman likes to mingle with his fans, until you piss him off.  Then he'll go in Christian Bale mode: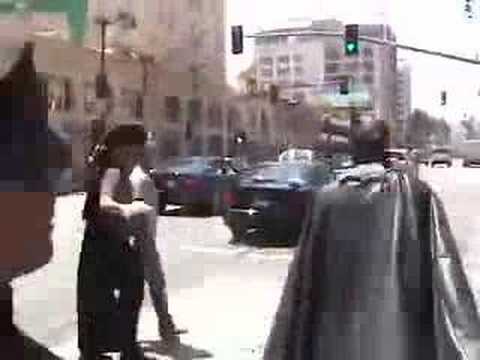 Here's Batman again causing havoc, only he wasn't quick enough to evade the cops.

Don't worry Batman, you're still my FAVORITE super hero!
More fun articles: