Blood Gulch – the legendary multiplayer map from the first two Halo games (renamed Coagulation in the sequel) is coming back for Halo Reach.
What makes Blood Gulch a fan favorite is the size of the map.  It's not too big or too small.  It's perfect, especially for CTF.  When you get killed and your enemy has a flag, you still have a chance of retrieving the flag via sniper rifle or grenades.
I remember playing 1 on 1 CTF on Blood Gulch and I caputured the flag and returned it to my base.  Before I scored, I was cocky and dared my friend to throw grenades inside the base while I just stand inside with the flag.  Well what do you know, he freaking hit a bulls eye with his throw and I died.  After that the flag was returned and I lost my morale.  Then I lost the game.  It's epic games like this that makes Blood Gulch a bad ass map.
Below is the video from Rooster Teeth introducing the map for Halo Reach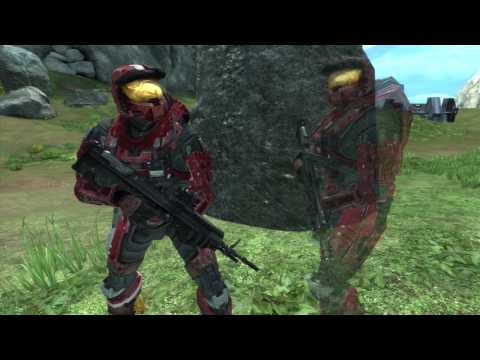 I wonder if that holographic feature will be in the final game.  That's a pretty cool way to trick your opponents, especially the snipers and when you're about to capture a flag.  Imagine tricking your enemies  to chasing the hologram, then you'll know where they're hiding.
Halo Reach comes out Sep 14, 2010.
More fun articles: