Yes, we're running another Halloween contest, since we have some more tickets left. So here's the rundown.
Hey guys and ghouls! Halloween is coming and thanks to the guys over at Fairplex Pamona, we would like to give one of you a chance to win tickets for the Nightmare at Scareview Farms in Los Angeles. It opened on the October 16th weekend, but you still have a chance to go on October 30 and 31. It has 3 mazes on what was the LA County Fair's Fairview Farm.
So if you are near the LA area, enter our contest and the winner will receive:
A pair of tickets to Nightmare at Scareview Farms
Gory candies
TO ENTER:
Email us your full name, mailing address, and email address to contest@nerdsociety.com with the subject "Nightmare Contest".
THE RULES:
One entry per person. Entries must be received by Tuesday, October 27, 2009 at 8pm (PST). Your information will not be shared with any outside parties. Winner will be chosen randomly (just imagine me in a blindfold) and will be notified by email. Tickets are valid for one day only for the following dates:  October 30-31, 6pm-11pm.
ABOUT:
Pitchfork the Phantom Shadow has taken over the barns at Fairplex and is just waiting to terrorize his unsuspecting guests! Premiering Friday, October 16, Nightmare at Scareview Farms is the new Halloween experience at Fairplex, open weekends through October 31.

The serene surroundings of FairView Farms have gone through a transformation, a Jekyll & Hyde metamorphosis that can only be classified as bone-chilling. Gone is the quaint Big Red Barn, no more petting zoos with little lambs and piglets. We have creatures – but not the furry kind. Ghouls, zombies, dead pirates (or are they?), vampires and more – who can't wait to get to know their guests a little better.

Nightmare at Scareview Farms features a mega-horrifying trio of mazes sure to scare the senses out of you, yet draw you in for more! Stumble into the Pirate of the Dead Seas where famous robbers of the sea are determined to capture you aboard their dilapidated pirate ship and spend eternity with you in Davey Jones' locker. Discover the chilling "cold ones" when you open The Vampire Vault and are welcomed in by blood suckers who can't wait to have a drink from you, um, we mean with you. Visit The Haunted Cattle Barn where an ordinary day at the farm turns in to a night of fright.

Nightmare at Scareview Farms is open Oct. 16-18, 23-25 and 30-31. The scaring occurs 6 to 11 p.m. Tickets are $19.99 and are on sale now at fairplex.com. Parking is at Gate 9. Not recommended for children younger than 12 years. For more information, visit fairplex.com, if you dare.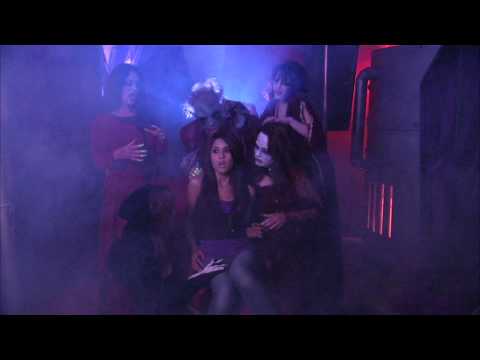 More fun articles: