"I'm a big batman fan," director Axel Braun explains as I visit a carnival set for his latest porn parody, Batman: Dark Knight XXX – Porn Parody.  Distributed by Vivid, the movie will have appearances from notable batman characters including Joker, Bane, Catwoman, Batgirl and Poison Ivy.
"I can't wait to show the fans the batman costume"
I asked him if it's based on Dark Knight Rises.
"It'll be something better, it's going to surprise everyone, it'll be from Arkham Asylum video game."
He explained further that while the movie has Bane and there will be several Dark Knight Rises reference, this will be a mish-mash of his favorite Batman stories.
On the set, I see Batgirl captured by a Heath Ledger-esque Joker in a circus.  It's a nod to Alan Moore's "The Killing Joke."  After the shoot, I interview Penny Pax, the actor playing Batgirl: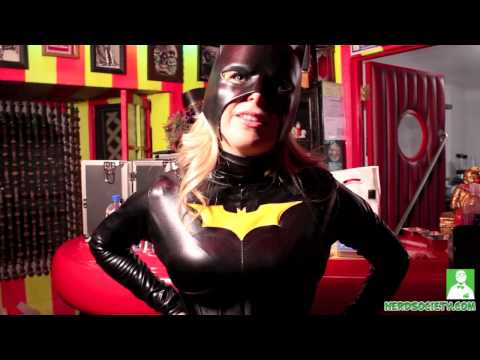 I go back to Axel after Penny's interview and he tells me that they're working on a sequel to Star Wars XXX: Porn Parody.  He said they'll be going to Alaska soon to shoot the Hoth scenes.  He said he's also humbled by the fans response of the movie, "I knew the movie was going to be big but I didn't know it would be this big of a hit"  I can tell he's really proud of the accomplishment.  He said Boba Fett will make an appearance in the sequel. He didn't want to spoil anything but gave me a hint "the name sounds like a girl to me."
It was getting late at night so I say my goodbyes to the production crew as Axel is still perfecting the scenes of Batgirl and Joker.  It might be several hours before the shoot is finished but in the end, that's the reason why Braun's movies are welcomed by nerds and mainstream alike, the attention to detail and perfection is unrivaled.
Dark knight: XXX Porn Parody is scheduled for released on July 31st online and available on DVD a week later.
More fun articles: