Director Jacques Audiard has created an incredible mafia masterpeice.  A Prophet (not to be confused with Kahlil Gibran's The Prophet) follows nineteen-year-old Arab Malik El Djebena's rise within the ranks of a French prison where he is originally sentenced for six years.  El Djebena quickly falls in with the Corsican mafia at the prison and using his wit and incredible survival instincts, not only survives there but thrives.  His mentor/tormentor, mafia kingpin Cesar Luciani is El Djebena's grudging father-figure in prison, under whose inadvertent tutelage he learns how to get ahead in this vicious and ruthless world of cash, hash and murder.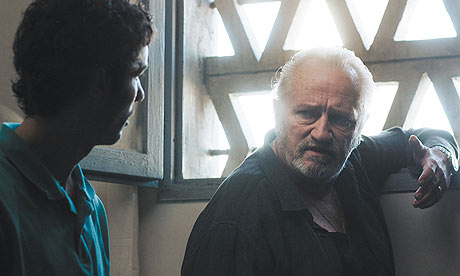 While in prison, El Djebena is taught how to read and write and befriends his tutor, another Arab named Ryad.  Ryad turns out to be El Djebena's only true friend and it is through this friendship that El Djebena experiences any semblance of family.  Because although Cesar Luciani relies on El Djebena immensely, he keeps him on a short leash and the Corsicans express their racial prejudices towards Muslims throughout.
A Prophet should go down in film history as by far one of the best mafia films ever made.  I can see why it was nominated for Best Foreign Language Film at the Academy Awards (just not sure why it didn't win).  From beginning to end, there was no turning away.  This film is the entire package: gritty and realistic cinematography, intelligent writing and lead Tahar Rahim turns in an amazing performance as El Djebena.  A Prophet is not flashy because it doesn't need to be.  It's harsh and real and the understated acting along with the natural dialogue makes you forget that you're even watching a movie.  It's almost as if you're right there alongside Malik El Djebena, living that life with him.  So when the end finally comes, you're feeling the sense of closure right along with the character.  I haven't gotten that much out of a film in years.
Rating: A+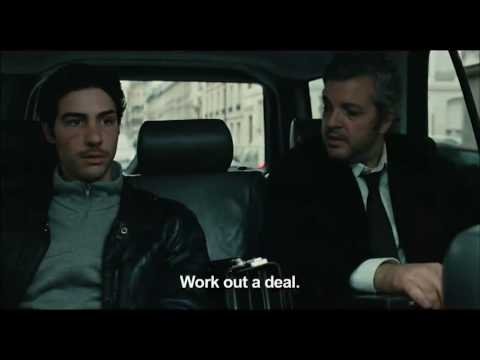 More fun articles: