This show appeared on ABC and was created by the guys behind the Paranormal Activity films with Steven Spielberg as Executive Producer. You might recognize actors Bruce Greenwood (Star Trek) and Joe Anderson (The Grey, Across the Universe) as two of the main characters. Paulina Gaitan of Sin Nombre also stars.
Here is a synopsis from the Washington Post: …a drama about a film crew that goes in search of missing nature/adventure TV show host Dr. Emmet Cole (Bruce Greenwood), who was last seen shooting episodes of his docu-series, "The Undiscovered Country," in remote tributaries of the Amazon River. He was presumed dead — until his GPS locator started beeping out a distress signal." 
Some of the action is seen through surveillance cameras and documentary style, from the POV of the cameramen with sort of that "found footage" type feel. Other times it's like regular third person camera work like your usual TV show.
This is definitely a fantasy story, sort of a cross between Lost and the Ghost Whisperer. You will find all 8 episodes of the entire first season in this collection. Special features include audio commentaries with executive producer/writers and Paranormal Activity creators Michael Green and Zack Estrin, as well as director Collet-Serra and actor Bruce Greenwood.  Also included are deleted scenes and a behind-the-scenes look at the making of the show.
If you're into creepy dolls that move by themselves, malignant spirits and the art of the shaky cam, this show's for you. The stories are pretty out there but the acting is decent. The set design and special effects hint at a hefty price tag for the show, so it was probably good that Steven Spielberg was the EP. I got the feeling The River would've caught its footing if they had more time to figure things out. Unfortunately, ABC has cancelled the show. But Netflix is considering picking it up for season two so we'll just have to wait and see what happens.
The River (U.S. TV Series) 2012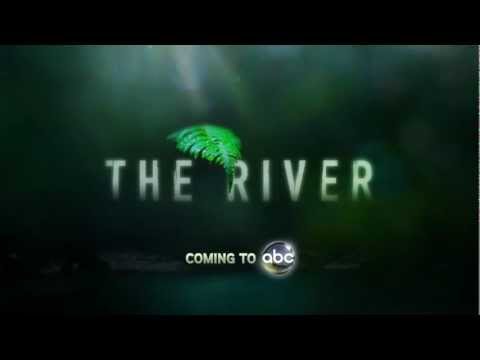 More fun articles: