ImageEpoch just released a new trailer for the Black Rock Shooter game coming out on PSP.  The Japan release date is set for August 25.  There is still no word yet on when the game will be made available in the US, IF it will be.  The president of the Nippon Ichi Software's American branch (aka NIS, America) Haru Akeanga said in a recent interview that because the PSP hasn't really taken off in the states like it has in Japan, the Black Rock Shooter Game might not be released in the US at all. 
There is still hope, however, due to Sony's release of a new handheld VITA game this Christmas, that we might get to see Black Rock Shooter: The Game selling in the US.  Until then, you can always order online from sites like Play-Asia.com.  Of course, because it's coming from Asia, regular mail could take as long as 21 days.  Amazon Japan will have it but they don't ship to the US.  Strangely enough, Amazon US has one of the Limited Editions for around $137. but it's used.  Click HERE to check that out.
There will actually be two versions available for sale and for every digital copy sold, ImageEpoch will donate $6. to the Tohoku Earthquake Recovery.  The white premium Limited Edition will include a Limited Edition original figurine of WRS, BRS Art Work, and Original Soundtrack that retails for around $109 US dollars
and a Standard Edition which comes with a WRS charm that will retail for $65 US dollars.
Here is the trailer showing some battle game play.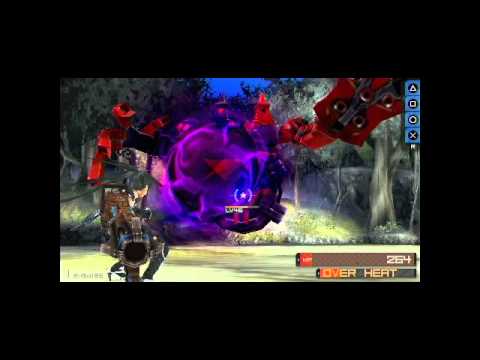 [Sources: Gamut Network, Playstation Lifestyle, ANN]
More fun articles: