Taste the Happy…. Over Labor Day weekend, Arnett and Bateman will be appearing at the Call of Duty XP two day festival in Playa Vista, California to celebrate all things Call of Duty.  Will Arnett will be just one of the celebrities on hand to be the first to play Call of Duty: Modern Warfare 3. The two co-stars from Arrested Development launched a digital video production company last year called DumbDumb which has partnered with Activision to create video programming which will only be available to subscribers of the new Call of Duty Elite online service.  More details about the service like pricing will be announced at the event.
Arnett had this to say about his love for video games:
"I consider myself a gamer," said Arnett. "When you look at the time spent gaming, versus other entertainment outlets whether it's watching TV or watching movies; for me, I probably spend more time gaming. I want my videogames to be entertaining. You realize that videogames are a real outlet that needs to be taken seriously."
Some of the events at the gathering will include paintball, a zipline, and live online gaming between celebrities and soldiers in combat overseas.  But the big event is a single-elimination Call of Duty: Modern Warfare 3 tournament where 32 combatants will compete for $1 million.  Fans are pre-qualifying in tournaments around the world playing Call of Duty: Black Ops.  Four of the 32 contestants will be chosen there at the event.
Tickets for the event are priced at $150. with proceeds going to the Call of Duty Endowment, a fund which helps soldiers transition back to civilian life.  Everyone who attends the event will be given a code to receive a free copy of the Call of Duty: Modern Warfare Hardened Edition when it's available.  Activision will release the game worldwide on November 8.  You can pre-order it on Amazon for $59.95.
Call of Duty: Modern Warfare 3 Reveal Trailer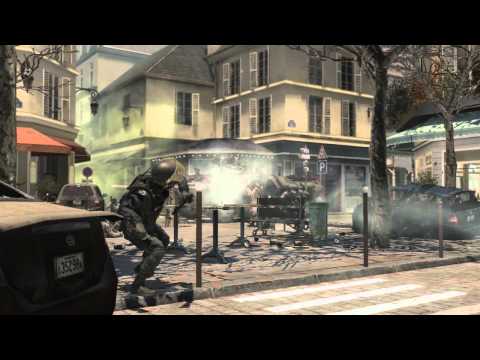 More fun articles: