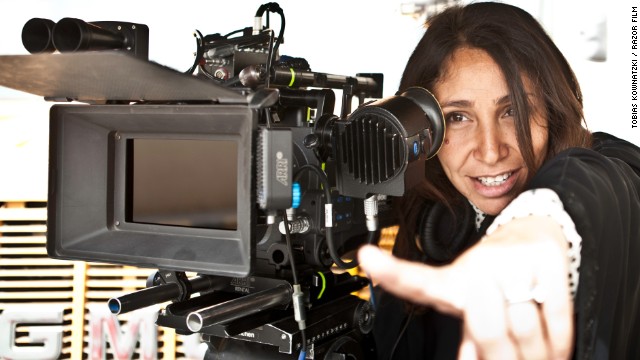 Haifaa al Mansour is making history at the Venice Film Festival by being the first female film director from Saudi Arabia to be shown there. She's also being considered the first female Saudi filmmaker ever. In a country so closed off they don't even have movie theaters, this is a big deal for any filmmaker from Saudi Arabia, aside from being a woman.
Her film is called Wadjda and it's about a 10-year-old girl in Riyadh who defies customs and wants to own a bicycle (I'm thinking because girls aren't allowed to ride bikes there?) When she can't get enough money together, she decides to enter a school competition in which a cash prize is awarded for the best recital of the Koran verses.
I've seen documentaries about young boys who train and recite the verses from the Koran in front of crowds so this is a serious thing and I'm not too sure it's something that girls customarily do. Of course, Wadjda's also shown as confronting the sexism in her culture by getting disciplined for things like not covering up in the presence of men and listening to non-traditional music.
Haifaa al Mansour says that her country is making strides in the women's movement and it seems the fact that she won $100,000. in prize money from the Abu Dhabi film festival for best screenplay might be some proof of that. al Mansour also cites the presence of female Saudi athletes at the London Olympics as further evidence that things are getting better. Although, she told the audience at the Venice Film Festival, there were times during filming that she had to relay instructions through men to those not accustomed to having a woman tell them what to do. Baby steps, I guess. Here's a clip from Wadjda.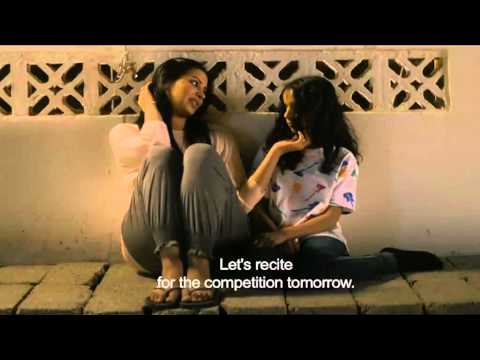 [Sources:  Arabian Business, Movieline]
More fun articles: