I like to throw the word epic around but the Sims Medieval launch party was literally epic: kids were knighted, tense battles between the good and the bad, awesome deaths and a free copy of the game!
EA held its launch party at Medieval Times in  Buena Park, CA.  Although I live close to the attraction, this was my first time going.  As we enter, we were given a code so we can download the full version of the game, Sims Medieval.  The original Sims and its sequel are the top 2 selling PC games of all time.  In those games, you control a character as they live their everyday lives.  You can interact with other players and just like in real life, you can also go clubbing and shopping.  For Medieval Sims, it's more goal oriented as you build towns, castle defenses and build up your character.

Attendees checking out the event with the special Medieval Sims crown
We take a picture with the king and we check out the game.  People were playing the game and they seemed to be enjoying it.  A staff from EA was around and helping the players with tutorials.  After about ten minutes, a kid was knighted by the King so we check that out.  The kid was proud and happy as the King put his sword on his shoulder.  They were calling everyone in to get to there seats. After getting lost, we were showed to the black and white section.  Each seat section in Medieval Times is represented by the color attire of the representative knight.
I didn't really pay attention to the story because I was focused on the surprisingly good food.  You can't use utensils so you have to drink your soup from the bowl and eat your chicken and ribs with your hands.  It gets dirty but it's also satisfying eating like a caveman.  The show got intense and exciting once they duked it out.  Sword were clashing and the knights were swinging pretty hard.  The fights reminded me of Gladiator and Lord Of The Rings and made me wanna watch those movies.

It was tough finishing the food, but so damn good
Our knight won tonight and killed and bad guy.  Take that green section!  Afterwards we walked in the lobby where the knights were waiting and mingling with the crowd.

This guy died first, he did look cool though
I want to thank EA for the party.  They also donated to the Medieval Times Charity Foundation.

Black and yellow, black and yellow!
You can check out more pics on our FB fanpage.
Below is the trailer for the game, which comes out today, March 22, 2010: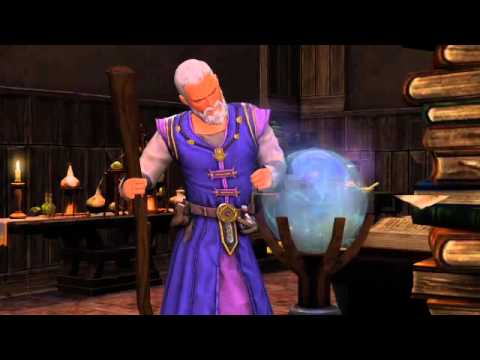 Developers talking about the new features of the game:
More fun articles: