This is breaking news so there's not a lot to report on just yet, but it has been announced that Ubisoft and New Regency have officially joined forces to bring us an Assassin's Creed movie!  And what's even better is that Michael "Magneto" Fassbender has already signed on to play the lead and they don't even have a screenplay yet.
Word has it the film has been "fast-tracked" as they have given the go-ahead to start working on a script. Ubisoft will reportedly retain a major part of the creative control of the film (which is definitely another plus). Ubisoft Motion Pictures chief executive officer Jean-Julien Baronnet had this to say: "Ubisoft chose to partner with New Regency because they are a talent and filmmaker-driven company, with the same independent and creative mindset that we have at Ubisoft Motion Pictures."  He also added that "Bringing aboard New Regency's renowned production and distribution expertise while maintaining our own creative and financial flexibility ensures that Assassin's Creed will be a high-quality film that respects the lore and fans of the video game franchise."
No word yet which version of the game will appear in the film although I'm pulling for the original (for some reason the American Revolutionary war era just doesn't thrill me). I haven't been this geeked out over a movie since I found out Christian Bale was cast as Bruce Wayne. Of course, the timing couldn't be better for this news as the latest Assassin's Creed III game is due to be released on October 30. Here's a trailer for that.
Assassin's Creed 3 Multiplayer Trailer [North America]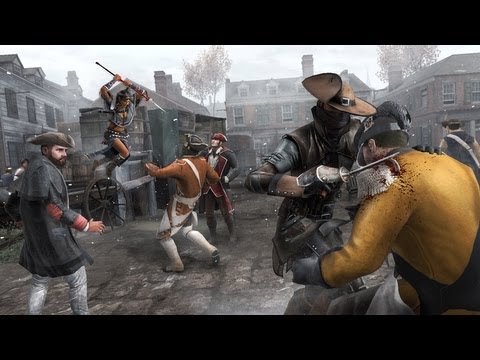 [Sources: Gamespot, Gameinformer]
More fun articles: