Michael Jai White (Spawn, Dark Knight) had the biggest role in "Mortal Kombat: Reborn", playing the character, Major Jackson 'Jax' Briggs.  Today, WB informed us that he'll be back playing the role.  They also announced Darren Shahlavi will play Kano.  Shahlavi has been in a lot of martial arts flicks, including Ip Man.

Shahlavi with Donnie Yen

Here's the official press release from Warner Brothers:
"Warner Premiere today announced initial casting for their upcoming live-action digital new media series "Mortal Kombat" which is based on the iconic gaming franchise.  Jeri Ryan, ("Star Trek: Voyager") will reprise her role as the headstrong "Lieutenant Sonya Blade" from the unofficial fan short.  She is joined by Michael Jai White ("The Dark Knight") as "Major Jackson 'Jax' Briggs" and Darren Shahlavi ("300") as the sly and cunning "Kano."
Kevin Tancharoen who directed and produced the popular, unofficial "Mortal Kombat: Rebirth" fan short that garnered over 10 million views worldwide, is bringing the same immersive directing style to this live-action digital new media series.  Fans will be able to delve deep into the history of the warriors they know and love including "Sub-Zero" and "Scorpion." Shooting for "Mortal Kombat" is currently underway in Vancouver.
"It's extremely gratifying to have such talented actors playing these iconic roles," said Kevin Tancharoen, Director, Producer and Co-Writer of "Mortal Kombat."  "They will bring the essence of 'Mortal Kombat' to life and gamers will be deeply immersed into the game's universe."
Here's Michael Jai White teaching former internet sensation, Kimbo, how to throw a punch: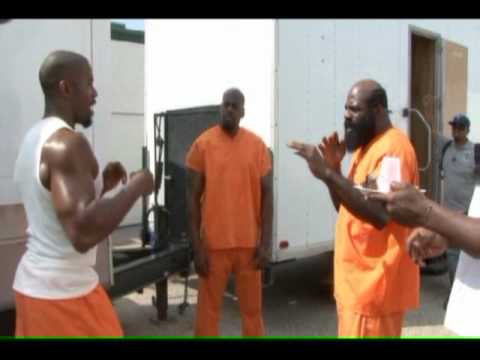 More fun articles: