HBO's been on a roll lately.  Between True Blood, Boardwalk Empire and Game of Thrones, one might wonder how they can keep this winning streak going.  If you're a fan of Kings, Queens, knights, swords and scary monsters (okay the last one hasn't shown up quite yet), you'll love their new series Game of Thrones.  According to Deadline Hollywood, its 3rd episode was watched by 2.4 million viewers.  That's up from the 2.2 million who saw the first two episodes.  This is good news for a new series.
Game of Thrones is a cable TV show based on a series of fantasy books called A Song of Ice and Fire written R.R. Martin. The instant popularity of the show is being said to have a visible effect on book sales, as some of the older books have recently been popping up all over New York Times' best seller list.
The characters are interesting and three-dimensional. Even only into the third week, it is easy to become attached to certain ones as they are not only written well but acted well.  Here are some of my favorites:  Tyrion Lannister (Peter Dinklage), the beer swigging, affable  little person who rides on the coattails of his royalty partying and loving the ladies because his stature pretty much precludes him from using his sword for anything else. Dinklage's Euro accent is so authentic sounding it's hard to believe he's from New Jersey.
The main character, Eddard Stark, the guy sitting on that crazy throne made of swords in the photo, is being played by popular actor Sean Bean.  Many came to know Sean Bean through his portrayal of the weak but ultimately good Boromir in the first Lord of the Rings.  Eddard is an honorable soldier and a family man.
Daenarys Targaryen played by new-comer Emilia Clark.  Just out of drama school, this lucky actress barely has a resume to put on her IMDB.  But don't let that fool you.  Daenarys is a character who is just coming into her own as a queen and Clark plays her with a palpable balance of vulnerability and strength.  Daenarys Targaryen came on the scene being married off to Khal Drogo (Jason Momoa), the formidable Dothraka warrior/ruler, by her ambitious jerkwad older brother who is on a quest to reclaim a throne he was ousted out of a year earlier.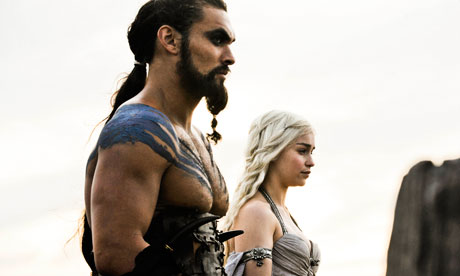 Arya Stark, Eddard's little tomboy daughter who would rather learn how to sword fight than be a "lady."  She sees the truth about people like many kids with unclouded vision and doesn't like a lot of what she sees.
As the title would suggest, the stories involve intrigues surrounding the pursuit, defense and control of these different regions.  But that's not all.  The Starks oversee a huge wall in the north that is being said to keep out some as of yet unseen monsters called the "white walkers."  The characters keep reminding the viewer (and each other) that "winter is coming" and with it, so will these things.  I, personally, am on the edge of my seat.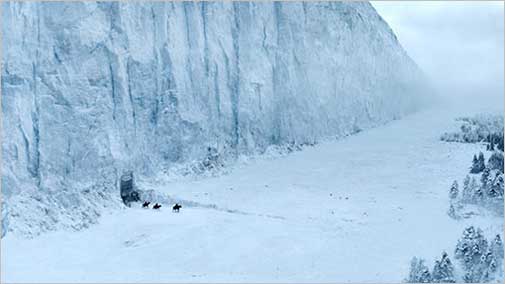 If you want to get caught up, HBO will playing all three episodes tonight starting at 8pm.
Game of Thrones Preview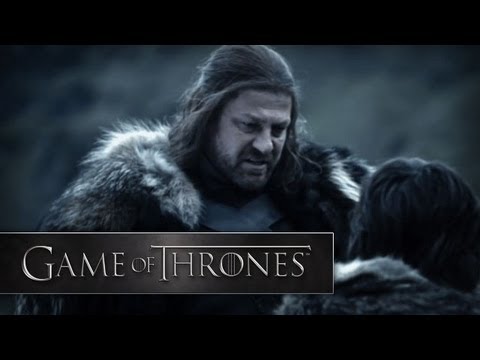 [Source:
Westero
]
More fun articles: