New set pictures have surface showing star Ryan Reynolds in what appears to be a motion capture suit on the set of The Green Lantern.  Earlier reports indicated that Ryan's Green Lantern Suit will be entirely CG for the film.  Not too long ago pictures also surfaced of Green Lantern villain Hector Hammond played by the usually handsome looking Peter Sarsgraad.
One picture that I've been looking foreword to seeing is Mark Strong as Green Lantern mentor/nemesis Sinsetor.  In an interview with USA Today Strong confirmed that the film would follow the original story of the comic books.
"The film closely follows the early comics. Sinestro starts out as Hal Jordan's mentor, slightly suspicious and not sure of him because obviously Hal is the first human being who's made into a Green Lantern. He's certainly very strict and certainly unsure of the wisdom of Hal becoming a Green Lantern"– Mark Strong, USAToday.com
I myself have never been a huge fan of Green Lantern till the Parallax Saga and the Blackest Night Series.  The whole color yellow being a weakness was always kinda weird for me.  It wasn't till the rebirth of Hal Jordan that I began to follow the character more closely.  I think these comic books could make for some very interesting movies especially it it were so some how lead to the Parallax story.
The Green Lantern fly's into theaters June 17,2011.
Check out this amazing fan-made Green Lantern Trailer featuring Nathan Fillion as Hal Jordan: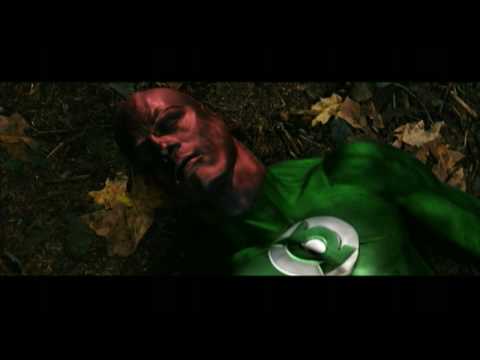 More fun articles: