In the Summer of 1996  the Ska-punk-reggae trio from Long Beach California were on top of the charts.  Their self-titled album would gain them worldwide airplay, and has since gone five-times Multi-platinum.  With their main stream success came heartbreak, just 2 weeks prior to the release of the album,  lead singer Bradley Nowell died from a heroin overdose.  He had a long been battling heroin addiction, Nowell attempted detoxification and drug rehabilitation several times, but such treatments usually had short-lived success.  With no front-man, the remaining members decided they could no longer continue on as Sublime without Brad.
In early in 2009,  Sublime's remaining members Bud Gaugh(Drums) and Eric Wilson(Bass) announced the band had reunited with new front-man Rome Ramirez, a 21 year-old from Northern California.  But with Sublime a registered trademark under Brad's name, the Nowell's estate threatened to file a lawsuit if the reconstituted band uses the Sublime moniker.  On the official Sublime Myspace page, Brad's family released a statement:
"As Brad's heirs, and with the support of his entire family, we only want to respect his wishes and therefore have not consented to Bud and Eric calling their new project 'Sublime.' We have always supported Bud and Eric's musical endeavors and their desire to continue to play Sublime's music. We wholeheartedly supported Bud, Eric and the many talented members of the Sublime posse that formed the Long Beach Dub All-Stars, soon after Brad's death, to honor him through their original recordings, live performances and Sublime music until they disbanded in 2001. But, out of respect for Brad's wishes, we have always refused to endorse any group performing as 'Sublime,' and now with great reluctance feel compelled to take the appropriate legal action to protect Brad's legacy."
Despite the Nowell family's warning, Gaugh, Wilson, and Rome, took the stage as Sublime at Cypress Hill's SmokeOut Festival.  In reply to the lawsuit, Wilson and Gaugh released a statement saying:
"On behalf of the band Sublime, founding members Bud Gaugh and Eric Wilson are thrilled by the opportunity to reconnect with their fans around the world. While we all mourn the passing of our brother and bandmate Bradley Nowell some thirteen years ago, Sublime still has a strong message of hope and love to share, a message that is especially important in these difficult times. Brad's heirs apparently do not share this vision and do not want the band Sublime to continue and tried, unsuccessfully, to file a temporary restraining order to prevent the band from carrying on.  Despite those objections, we are pleased that the United States District Court has allowed us to perform as Sublime for all of our fans."
On November 3, 2009, a Los Angeles judge shut down an effort by the new lineup of Sublime to perform under the name.  As part of the preliminary injunction, the new lineup are said to be unable to perform or record under the name Sublime without approval and permission from the Nowell estate. Gaugh and Wilson issued the following statement:
"Our goal continues to be sharing the music and message of Sublime with all of our fans around the world. We intend to take the court's advice and work on a business solution to this issue. We hope the estate follows suit so the music of Sublime can live on and be accessible to everyone."
In early January of 2010 news began to surface the legal battle had been settled.  This was confirmed by the new incarnation of Sublime that would be named Sublime With Rome. In February 2010, the band confirmed numerous North American dates, as well as plans to tour Europe in May. Gaugh told Billboard.com that new material from Sublime with Rome could be in the cards.  The trio wrote three new songs when it first started playing together in February 2009, including one, "Panic," that was performed at all three shows they had done so far.  He explained:
"We're gonna continue working on material as we're on the road. It's not without question to have a studio in one of the buses while we're on tour. We do a lot of our best creativity on stage, so we'll be trying out new stuff for the fans, even before we go into the studio."
After their appearance at the SmokeOut Festival,
Sublime with Rome
made a surprise appearance at
KROQ's Almost Acoustic Christmas
.  In  many eye witness accounts, the new lead singer is a little wet behind the ears but can hold his own live in concert.
Many fans across the internet have expressed there mixed emotions on the whole revival of
Sublime
.  No one will ever replace Brad, but that doesn't mean we can't enjoy his music and continue the legacy.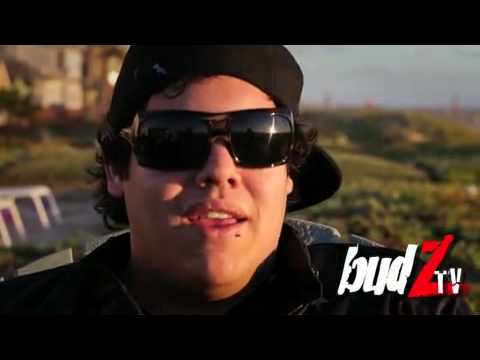 So check out  Sublime with Rome, coming to a city near you.
| | | |
| --- | --- | --- |
| DATE | VENUE | CITY/STATE |
| April 20 | The Palladium | Los Angeles, CA |
| April 23 | Fox Theatre | Oakland, CA |
| April 26 | The Fillmore | Denver, CO |
| April 28 | The Riviera Theatre | Chicago, IL |
| May 1 | Roseland Ballroom | New York, NY |
| May 5 | Electric Factory | Philadelphia, PA |
* All dates feature support act The Dirty Heads
More fun articles: