Below are pictures of a 1/6th (12 inches) scale action figure by Hot Toys. The prototype version was painted by an artist named JC Hong. His skills are remarkable as he makes the Joker come to life. Of course, the final product does not look anything like Hong's version, but Hot Toys did try to reproduce Hong's painting as much as possible.
"I believe whatever doesn't kill you simply makes you… stranger. "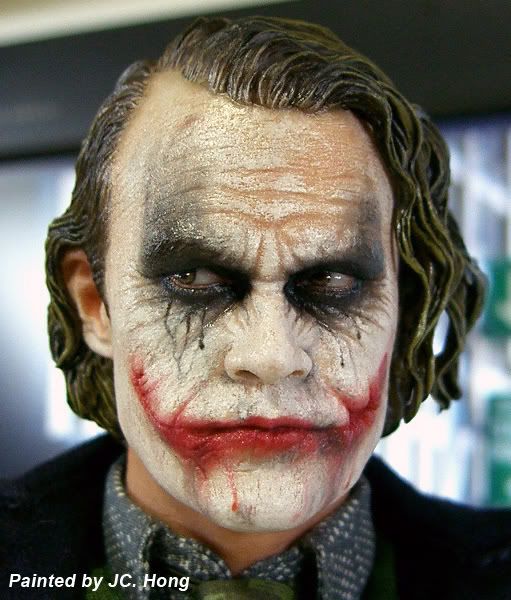 Hot Toys aren't cheap as their figures range from about $100 – $175. JC Hong is the guy to make sure the paint jobs are top notch on the prototypes, and on the final products. Hong's prototype of the Joker gives me the creeps.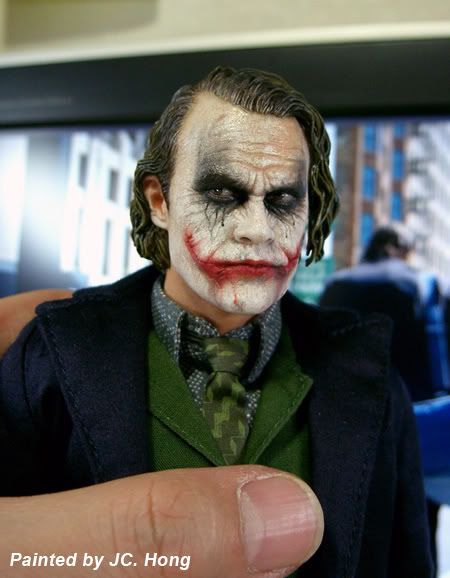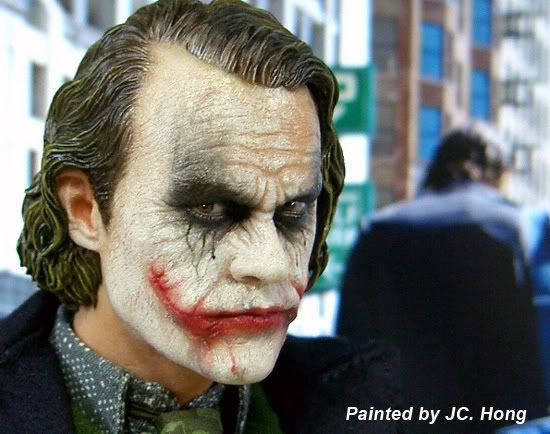 Hot Toys also made the Dark Knight himself.  He's not as interesting as the Joker. But, still one of the best Batman figs out there.
More fun articles: