The legendary Steven Seagal tells a reporter that he taught Anderson Silva the front face kick that knocked out Vitor Belfort in the first round of UFC 126.
Below is the interview: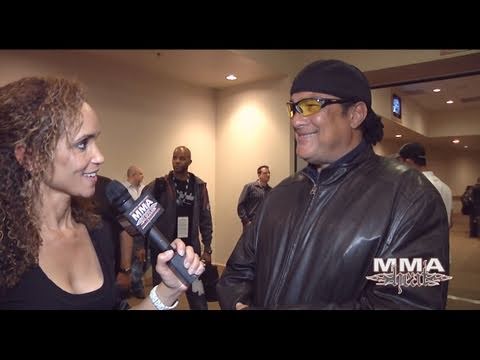 Only problem is that Anderson Silva has been doing the movie before he trained with Seagal. Here's Silva busting the move on Dan Henderson at UFC 82, March 1, 2008
Even though Seagal lied, I'm still a fan because this guy is comedy gold.
More fun articles: