I Saw the Devil is a terrific suspense/horror about a serial killer who murders the beloved fiancé of a secret agent. It is directed by Ji-Woon Kim, whose previous work includes writer/director credit for the horror A Tale of Two Sisters (2003) and the period comedy The Good, The Bad and The Weird (2008).
Min-Sik Choi, better known for his work in Oldboy and Lady Vengeance, gives an incredible performance as the psychopath Kyung-Chul. He does such a great job of making this character despicable.  There is no vulnerability in this character; he's pure evil, but not in a two-dimensional way.  The guy is a huge douche on top of being a total wackjob.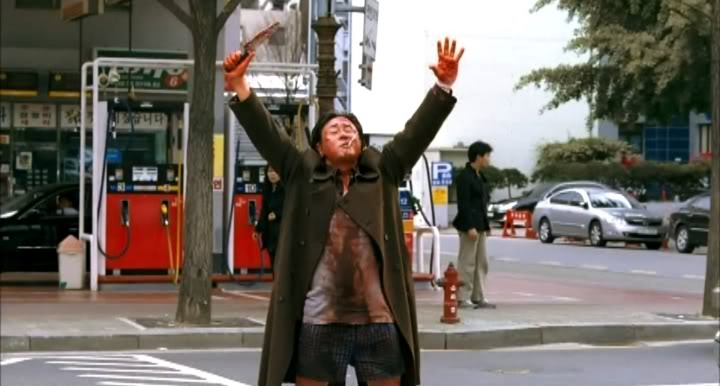 The spook is masterfully played by Byung-Hun Lee, who you might remember as Storm Shadow from GI Joe: The Rise of Cobra.
I really couldn't tell whether he was a good actor or not from watching GI Joe because he didn't have much of a part in that.  But here you can really see how intense he is. His character is so driven by pain and thirst for revenge that he's drawn into a cat and mouse game like you've never seen before.
Korean filmmakers are some of the most prolific on the planet right now and this film is proof of that.  I'm a huge fan of Korean Cinema and this movie is a perfect example of why.  They think outside the box in such a way as you would think surely it's been done, but it hasn't. There is the envelope, then there is the push past the envelope, then there is Korean Cinema.
I Saw the Devil will shock you and make you laugh at the same time. It is an exploration of revenge, pure unadulterated revenge, spawned by love, grief and anger. But it also shows how the lines get blurred when one is driven by hate. There is a humor that is borne out of an absurdity that coats some of the situations in this film and you just can't help but seriously respect what they've done here.  Rating:  A+
I Saw the Devil – 'Red Band' Official Trailer – HD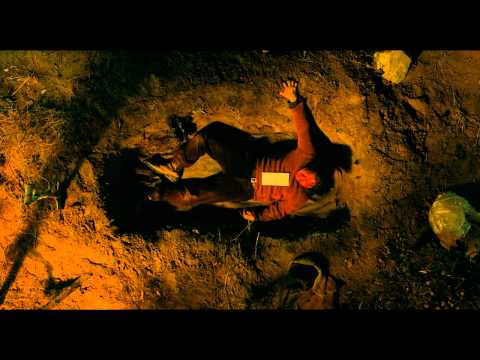 [Source:  I Saw the Devil Official Website]
More fun articles: