From what I remember, there was only a total of 4 movie ads.  Here they are from best to worst:
1) The Last Airbender
This movie shows a lot of promise.  Even though it uses plenty of CG, the fight scenes look good and the world M. Night Shyamalan envisioned looks awesome.  It's based on a cartoon show.

2) The Wolfman
Although I've read bad reviews for this movie, the ad creates an atmosphere that's dark and violent.  Yay for gruesome killings!

3)  Robin Hood
This ad is definitely better than the teaser trailer.  It actually looks exciting and kick ass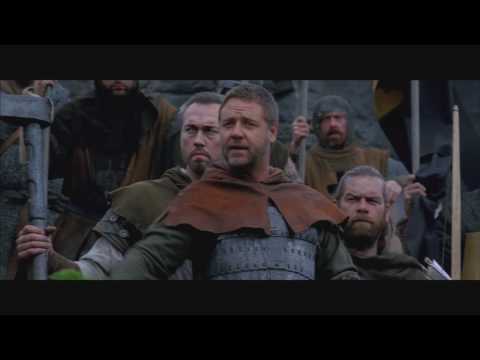 4) Prince of Persia
The more I see footage of this movie, the less I'm excited about it.  It tries to be epic and comes off as unintentional comedy.

More fun articles: