Before Bryan singer directed Superman Returns, Tim Burton was involved in a project called Superman Lives.  He wanted Nicolas Cage to play Clark Kent.  Kevin Smith was hired as the writer for one revised script.  He was eventually let go after he didn't agree with the producer's demand for a giant spider as the main villain.  Warner Brothers spend $50-$60 million just with the concept alone.  Burton was guaranteed to get paid whether the movie was made or not. 
Designer Steve Johnson, who was involved with the project, released some concept images and video from Superman Lives:


Here's Doomsday looking like The Cloverfield monster except he has a gun attached to his arm.

The lazy face of Nicolas Cage.
Below is a test footage for Superman's costume – it has the same concept as Tron but I don't really get why Superman would be wearing it.  Maybe Tim Burton was playing with the idea that Superman needs a light source at all times to be powerful: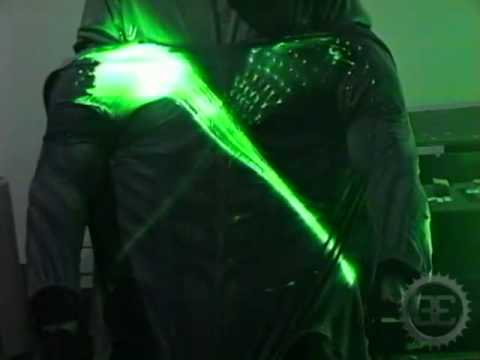 More fun articles: