I just pounded the shit out of the Dark Prince in Konami's latest installment of the Gothic vampire hunting franchise, Castlevania: Order of Ecclesia for the Nintendo DS. But before I go on to review, here's how it went down:

It was about last week or so and my rich ass was taking advantage of the housing market, investing into several homes & eating caviar off a rare white lion's ass. So I had almost no spending cash in my name. I have been waiting for COOE (Castlevania order of ecclesia) for quite some time now, so when this title hit store shelves I was shit out of luck. Low and behold! my wealthy buddy Ryan roles up in his royce and rubs the fact that he got COOE in my face. Quickly he pulls a extra new copy out for me and saves my week. **thank you god for rich people ++^_^++
[gametrailers 41434]
Now onto the game:
I can honestly say that this game gave us an instant banquet of satisfaction on several levels. 1st, the the art style in the game has a much more worked out look than its previous predecessors on the DS. The designs appear to by Masaki Hirooka, the same character designer that did Espgaluda, is a welcome and great  look to the handheld DS series.  The game retains the same level of Gothic level design and atmosphere as the previous 2, which is is still unmatched for 2d, Ds realm.The enemy designs, I would say are a tad bit better in COOE. All in all,  besides the character portraits, its  a small step above the previous 2 Castlevania's.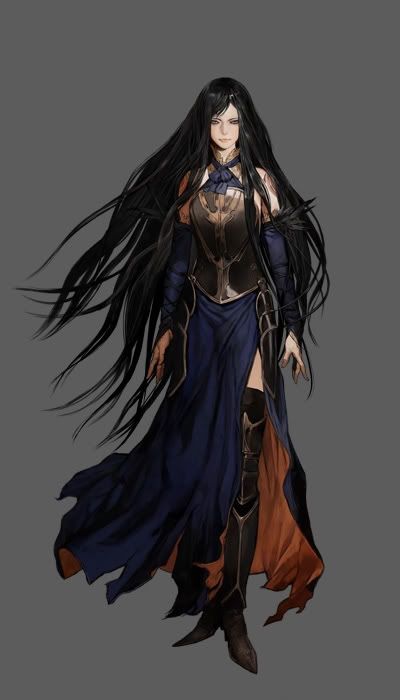 Very awesome character design we have here. the games protagonist Shanoa.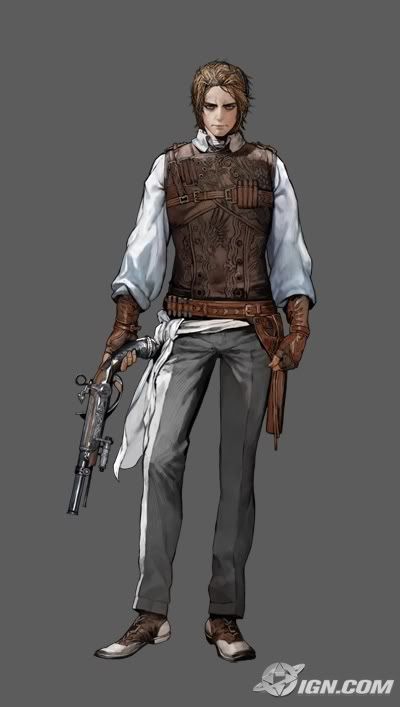 Albus, the supporting character in this game. Love the gear, looks perfect for the morbid hunt.
So how is the gameplay??

I am glad I had a chance to sit  and really think about it after I was done.  I was really impressed with the glyph system.  The glyph system allows Shanoa to extract some of the enemy's special abilities and bind them to one of 3 glyphs that is tattooed on her sexy body.  Furthermore, there are countless mix and match options that allow you to discover new glyph attacks.  Another great thing is that they put more emphasis on the enemy attributes compared to previous games.  You may have to cycle quite a few times between several physical weapon types and magic types to nail to destroy an enemy.  This feature, combined with slightly more complex enemy patterns, made for a much more challenging and richer gameplay.
The gameplay really dose not stray to much away from the previous  2 on the DS but still worth the play. Its extra features you unlock are some of the worst. Coolest thing that happens, is you unlock Albus, who sadly aint that much fun to play at all. It does have a WII download, connectivity feature, to partake for its soon to be released sister, Castlevania judgment,  "fighting game" O_O  -_- . Which I may add, is a slap to the face for all Castlevania fans. So off the bat, the extra content was a let down. But the rest of the game, really delivered, a decent to excellent on everything else.
If you have a DS and are browsing for a good sidescroller with vampire hunting made fun at your finger tips, then this is a wallet shrink'er.
Score: 9.0, Above average.  Worth the buy

Thanks to Ign.com for some of the images and Ryan for the advance copy.
More fun articles: