It was previously reported on Nerdsociety that the Summer Wars anime by Mamoru Hosoda (The Girl Who Leapt Through Time) was going to be playing in Los Angeles (and around the U.S.) in order to be eligible for Oscar contention.   Funimation has since announced release dates for the highly rated anime.  Here they are:
Dec 3-8 Chicago,IL-  Siskel Film Center
Dec 10-16 Los Angeles, CA – AMC Covina 30
Dec 24-30  San Francisco, CA- Landmark Bridge Theater
Dec 29-Jan 4 New York, NY- IFC Center
Jan 5-12  Boston, MA- Museum of Fine Arts
Jan 7-13 Denver, CO- Starz Film Center
Jan 7-13  Santa Fe, NM- CCA Cinematheque
Jan 14-20 Los Angeles, CA- Laemmle Sunset
Jan 21-27  Philadelphia, PA- Landmark Ritz at the Bourse
Jan 23-Feb 3 Honolulu, HI- Academy of Arts,
Jan 28-Feb 3 Seattle, WA- Landmark Varsity
Note:  The version being shown is reportedly the English dub version and not the Japanese version with English subtitles.  I know sometimes the dub versions can lose the subtle nuances of a movie in its original language and that they do have a tendency to change the dialogue to fit the mouth movements of the actors, but I think it might be a little different with Summer Wars.  Because of the genre, the fact that it is an anime and not a live-action drama, and that this release is in an effort to win an Oscar, I like to think that they would present the most polished product possible.  Wouldn't you?
Summer Wars Trailer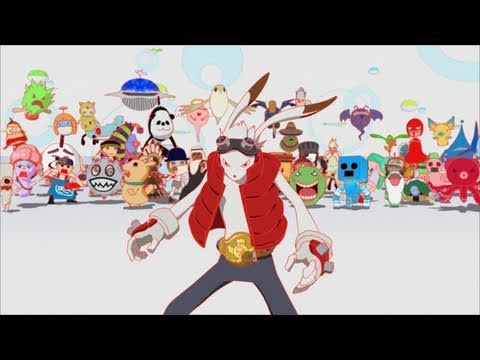 More fun articles: