A woman in Chicago on Tuesday robbed a bank at gunpoint while wearing a nun's costume inspired by the Ben Affleck film The Town.  The former employee was trying to obtain funds to pay back money she had embezzled from another previous employer, a Chase branch. Too bad for her the police were able to catch her by tracking recent nun costume purchases online and at local stores.
This actually is not the first time The Town has inspired this sort of behavior.  Back in January, three suspects robbed a Miami bank and went on a televised high speed chase afterwards while wearing the same sort of nun costumes. One of the robbers admitted that his costume choice was inspired by the film.
Oddly enough, it seems movies have reportedly inspired many other bank robberies over the years.  One of the most notorious bank robberies in recent history, which happened on February 28, 1997 in North Hollywood, has been said to be inspired by the Deniro/Pacino film Heat.  Two men (who police suspected were responsible for a string of bank robberies in the San Fernando valley) were dressed in body armor and armed with fully automatic assault rifles when they robbed a BofA then engaged the police in a 44 minute long violent shootout.  The police, who were only armed with their regular handguns and shotguns, resorted to storming a nearby gun store for heavier artillery.  The police were shown on the news running into the gun store and grabbing assault rifles then running out again. The two men were said to have used the film Heat as a training film.
In July of 2009 the mere trailer for the Johnny Depp film Public Enemies inspired one down and out drug addict to rob a bank.  According to the 26 year old Shawn Gulberg, "John Dillinger was a bank robber, and this started me thinking that it would be an easy way to make money. After thinking about this for awhile, I decided that I could rob the bank across the street from my house."  Brilliant!
In Australia, two men dressed in overalls carrying shotguns and sledgehammers robbed seven banks between 2005 and 2006.  A 1999 Australian crime film starring Heath Ledger called Two Hands was credited as inspiration for them when they were planning out the heists.
In 2008, three men reportedly robbed a Wells Fargo branch inside a San Jose grocery store after watching the film Oceans 11.  Brian Deguzman, the branch manager, was the mastermind and one of his accomplices was a fellow employee.  While their heist wasn't nearly as complex (or glamorous) as the one depicted in the film, they did originally get away with $100 grand before getting caught. One user commented on the news calling the three "Oceans 7-11."
While there have been several bank heists since the Keanu Reeves movie Point Break came out where the suspected robbers wore Ronald Reagan masks, that's more of a case of life imitating art imitating life.  The first guy to wear a Ronald Reagan mask while robbing a bank hails from Austria.  Starting in 1977, champion marathon runner Johnann Kastenberger went on a murderous bank robbery spree wearing the infamous mask. Aside from inspiring Point Break, "Shotgun Ronnie," as he is otherwise known, is also the subject of a 2010 film titled The Robber.
The Robber Trailer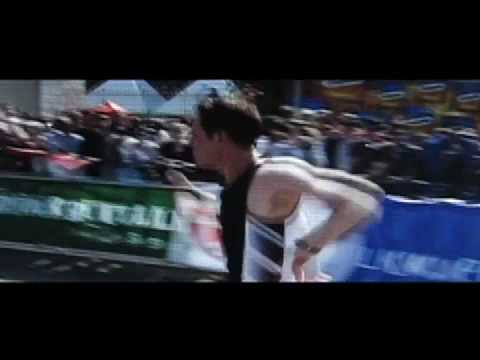 [Sources:  SF Gate,  Chicago Tribune, Valley Independent Sentinel, Sun Sentinel, ABC]

More fun articles: